It's that time of year!
Get out your own books, or check out these two wonderful Christmas themed books.
Children love stories about the holidays and Christmas...
---
Cobweb Christmas, The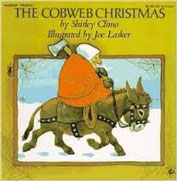 The Cobweb Christmas
 Used from $0.31US
(Why is a new one over $30?)
I love this story! Even if it has spiders in it...spoiler alert!
This is the first book I get out before Christmas...
This little book is about an auntie, Tante, in a little cabin in the woods. She gets ready for Christmas every year, "Time to clean for Christmas", and cleans until all the dust and cobwebs are gone. But this year as she sits to wait for Christmas magic, it comes in a very unexpected way!
---
Cobweb Christmas: The Tradition of Tinsel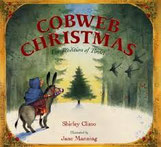 $15.97US
Here is the same book with a different cover and title...
I have the older one above..
---
The Night Before Christmas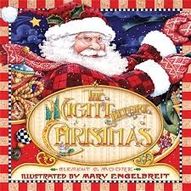 The Night Before Christmas
Hardcover $12.95
This is a lovely imaginative tale...a favorite for children.
This version (there are so many) is illustrated with the beautiful colored drawings of Mary Engelbreit. This means it is whimsical and full of details. So it is as much fun to look at and talk about the pictures as it is to read the story. This one stays on display on a bookshelf for the holiday season. Highly recommended! 
---