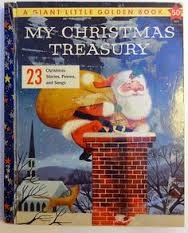 Holiday Stories!
In lots of homes in the world,
it is a holiday season....
Lots of people celebrate...Christmas, Chanukah, Diwali, Kwanzaa, snow!
My family of origin combined fun, family traditions, and a sacred attention to love and stories, and gifts for others.
Our celebrations when I was young happened to centre around the story of baby Jesus, songs of reverence, sitting in a quiet church filling with joyful songs (and wearing a new fluffy hat)...
And Santa Claus, a very favorite story...full of magic. Stockings and excitement on Christmas day, good food and good company.
My own little family celebrated in much the same way, but our experiences of the sacred and magical felt universal and inclusive. 
We had friends of various faiths and traditions. 
Nature was a focus for our family, with time spent outdoors-on the ski hill, skating on ponds, walks in the forest, noticing animals and their tracks in the fresh snow, and watching for the birds that stayed in the cold winter.
Santa was at the top of our tree, symbolizing love and caring and fun. And we had deerhide hearts and stars with bead adornments, carvings of loons and bells, along with our sparkly balls and lights.
But we celebrated Winter Solstice too, with candles, blessings, and a circle of friends and family.
We had favorite books, from The Christmas Story with beautiful illustrations, to classics like Charles Dickens' A Christmas Carol, and The Night Before Christmas, to new stories like The Twelve Days of Christmas North, filled with eagles, salmon, and wolves (and a blue grouse in a spruce tree).
I read my children stories from My Christmas Treasury (above), a Giant Little Golden Book, inscribed inside in 1955 from my Grandad and Nana. Tattered from years of love...
I still buy beautiful Christmas and celebration books yearly, and some quickly become favorites. Where did I get The Cobweb Christmas? A story with little spiders at the heart of the Christmas magic? I do remember hunting down Fancy Nancy's Splendiferous Christmas, when she became a favorite character for a group of fashionable little children with a love for adornment and new vocabulary....
And reading about the traditions of other cultures and faiths became a yearly discussion and the inspiration for new stories, skits, music, and art to share. 
These books we read have candles, a universal symbol of light.
It is good to have traditions, celebrations, and symbols that everyone can share in, and be a part of...family, friends, food, light, and the blessed Earth and stars above....
So, keep an eye out here for some favorite books to share...
Most will have links so you can explore them on Amazon!