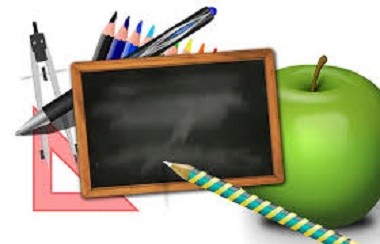 Back to school next Tuesday! For lots of kids...
In this part of the world, kids return to school after Labour Day( or Labor Day in the US).
Labour Day is a holiday, the first Monday in September.
This year the kids get a few extra days of summer. Most of them will be getting ready for an exciting start to a new year.Whether they love it or don't-love-it, school plays a big part in a child's life.
Even if a child is home-schooled, the flow of the school year is often followed-school start, school holidays, even the hours...
Enter into your children's anticipation of the coming year. Talk to them about it. Get their mood so you know if they are looking forward to school, and what they like. Or notice if they have worries about any part of it-new teacher, new school, new routine, different friends. Reassure them, show your confidence in them, but listen to their concerns. There might be some small thing you can do that makes a big difference.
Stay positive yourself so your children have a good model of thinking about school and the learning that is coming up for them.
It's a good time to talk about schedules, homework times,  extra-curricular activities, expectations.... Sometimes it's time for new responsibilities, or privileges, because of the ages of your children.
Be sure your kids have down time. School start can be stressful, or at least a busy time. Ease into the new routines. Do a few outdoor or nature activities to help your kids transition. They've been outside a lot in the hot summer weather! A camping trip by the lake in late September is fun to look forward to, or at least a fall picnic...
The years go by... Make the most of this time with your children!
Check out our page on Inspired Learning...resources and ideas for school and learning at home.
Or wherever you learn!