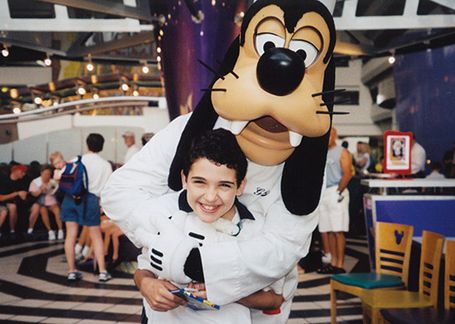 Life Animated- a story of a boy with Autism
This is an inspiring story of how a family discovered a creative way to communicate with their autistic child. 
Owen connected with his family through Disney movies, quotes and characters. 
Quotes from a CBC story about Owen and his family (also aired on radio April 8/14)...
"It's common for kids on the autism spectrum to develop what are known as affinities -- things they focus on to the point of obsession. Maps, particular toys, transit schedules, video games, or, in the case of Owen Suskind, all things Disney.
...the Suskinds decided to use Disney dialogue, toys and characters voices to communicate with Owen. They re-enacted scenes with him almost daily and chose important moments from Disney films to discuss what was going on in Owen's life with him." 
...Ultimately, Disney films, songs and characters unlocked Owen's world. Ron, a Pulitzer Prize-winning journalist, shares his family's remarkable story in a new book, Life Animated: A Story of Sidekicks, Heroes and Autism."
Now a young adult, Owen has started a Disney Club to encourage communication in other autistic children.