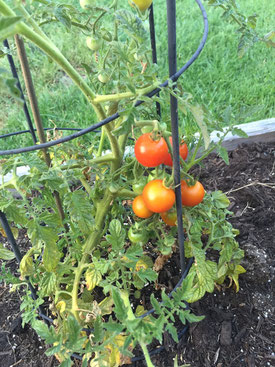 Time to tend your garden...
Some of you started seeds in early spring, and now those seeds have sprouted and grown big enough to plant in your garden.
Some of you grow a flower garden, and many of you grow vegetables and herbs.
Gardens of any kind are wonderful for children- from growing seeds, to planting in the dirt, to the watering and weeding, and tending until harvesting.
There is so much to learn!! And the creatures...
Share with us the stories of your gardens, and the happy times children spend in the work and play of seeing a garden grow.
For more, go to starting a garden, see our page at our Best Learning Strategies site.